Coming to Essen and want to play games?
October 26th (from 4 p.m. until midnight)
It is actually the fourth time running that we are looking forward to play together will all you wonderful people from all over this planet at our "TinyCon".
You would like to finish your day at the SPIEL Essen with a nice and comfortable game night? Then come to play with us on Saturday October 26th at our game location in Bochum, 15 Minutes by car from the SPIEL. You are very welcome at our Dice & Mystics Fringe
As usual, it is free of any charge and entirely non-commercial. We simply like to give our fellow board gamers a place to enjoy their new games, meet people, exchange their experiences of the fair and have fun.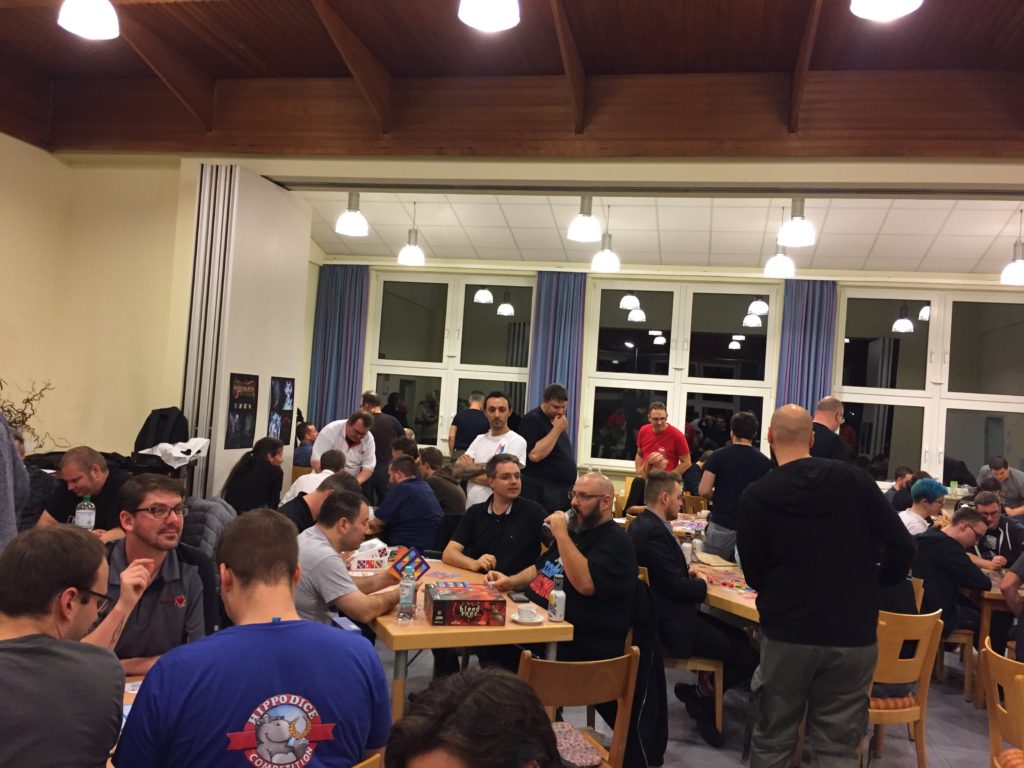 There is space and time to play on Saturday from 4.00 p.m. to midnight. However, the places are limited, so we do kindly ask you to make a reservation in advance. To make your booking faster and easier and save you from having to queue at the entrance, this year we are for the first time use an online booking service (see below); again free of any costs.
There are hotels and restaurants in the vicinity which may be about the same driving distance to the SPIEL as some in Essen.
There will again be the opportunity to order food and drinks on the premises; a delivery service will bring everything to the tables. And of course teas, coffees and biscuits are free, as always!
You would like to come? Make your reservation here.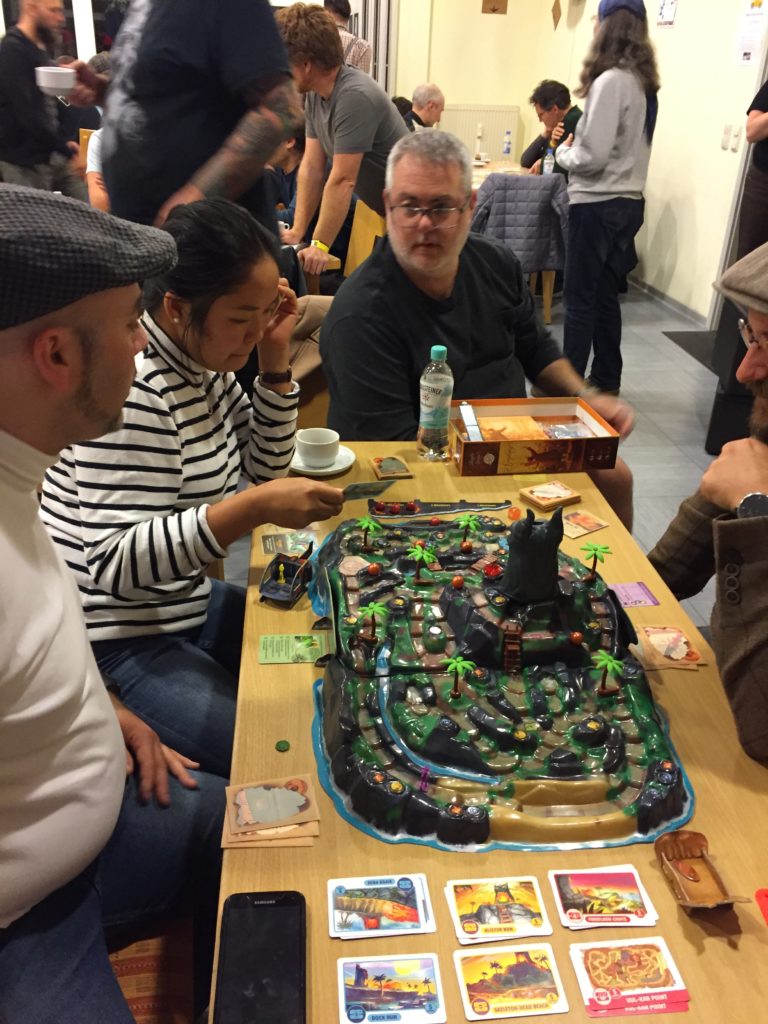 You are going to receive an automatic confirmation as soon as you are booked, together with a detailed description on how to reach us (just 3 turns from the autobahn; also by public transport) and some important information.
Registration ends on: Saturday, 12.10.2019
No entry without e-ticket (on mobile device or print version).
For any important questions you may contact us on contact@diceandmystics.de.
To keep updated check on this website, on BoardGameGeek (announcement in the Essen Forum) or on Facebook.