Dear fellow gamers hear me out!
You all are sitting next to me at the fire with sane minds, unscarred bodies nor ripped-off limbs.
It is clear to my old eyes that you do not know the wrath of dragon fire.
But out there in the land of Kickstarter are brave warriors, fighting and battling mighty dragons, demons and even the god of storm.
Their leader is named Leonidas by friends and cursed by foes. His most loyal retainer Az beats the war Drummond and keeps the troops in line. I have seen the battlefields on which they fought beasts of legends, and I collected many unattended corpses.
Are you thirsty for glory – thirthty to make yourself known to the people of the land of Kickstarter?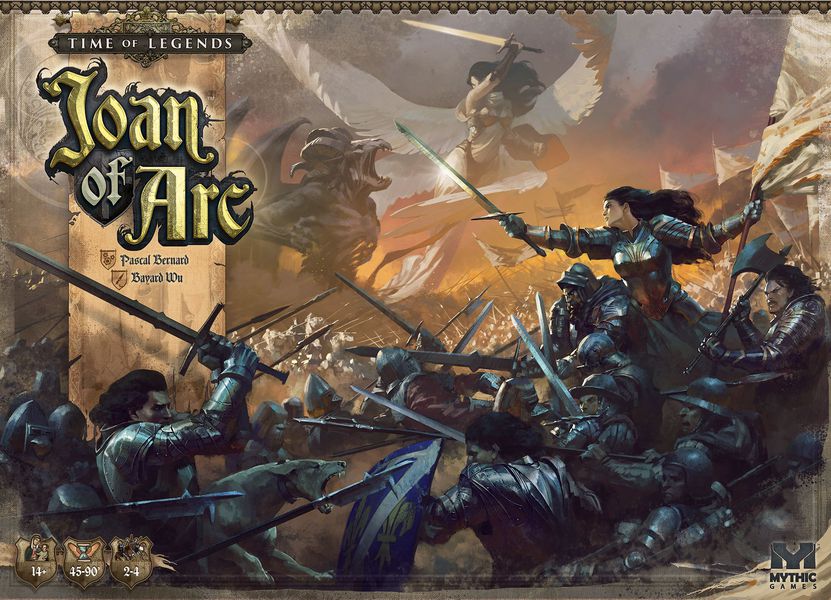 Do you want to bring boxes full of loot with you when you return to your home again or be known as one who fought and died on the bonefields of Legend?
Then follow this path to the KS and do not hesitate!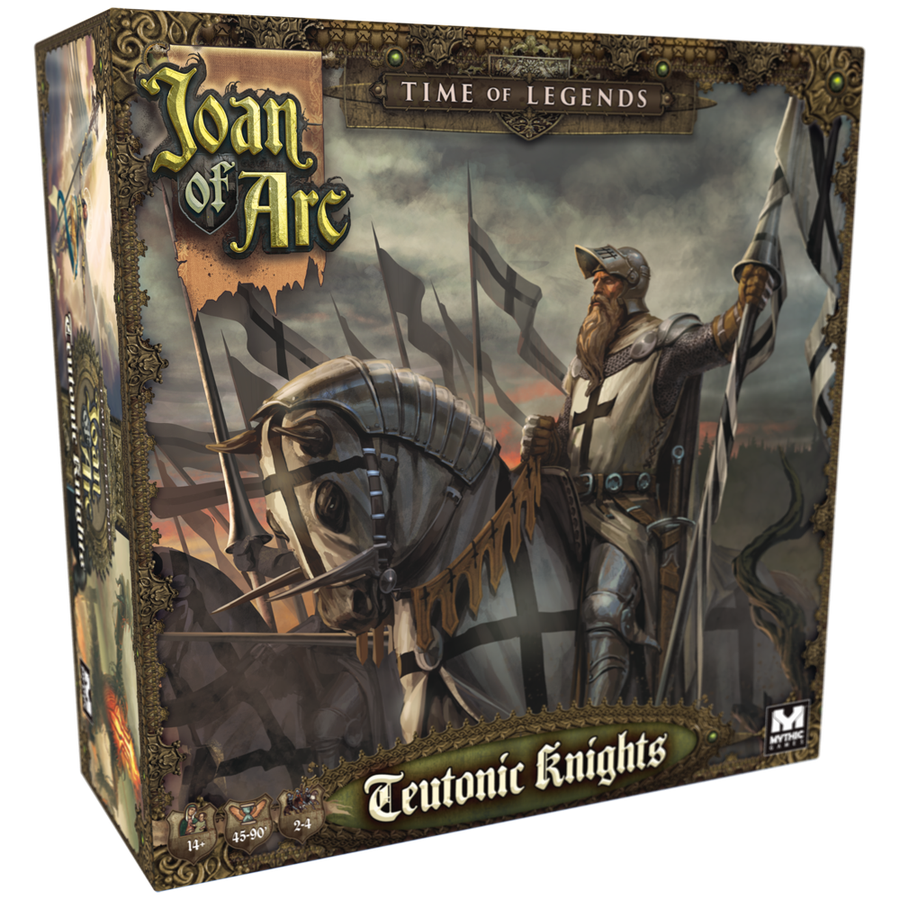 Pledge your soul to your god.
Offer your live to godfather death.
I will take care of your unattended corpse.
Come and follow me and let me tell you that the warriors of Mythic Games will gather at the Dice & Mystics Fringe Event with us. And they bring loot for our raffle: One copy of Time of Legends: Joan of Arc and one canvas print showing glorious art from the game!
Give them the proper support on KS and have big fun playing their games!