Speaking of giant shadows – have you heard it?
The singing from over the waves, of course.
It is a sung sweet like a happy return and bitter like a last farewell.
The ship is calling upon us to gather round, to be ready, to be prepared.
You like civilisation building? It is there.
You like resource management? It is there.
You like epic fights like battling with giants against all odds? It is there.
You like detailed and unique miniatures? It is there.
Look out! See the ship named ARGO calling for us.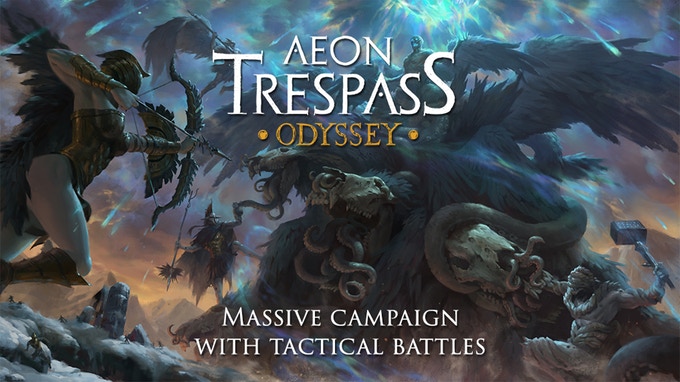 She want us to tend to her, to get cradled by her in the stormy nights and carried by her into the fight against Titans! She will tell us vast stories from the verge of time!
Come and see  AEON TRESPASS ODYSSEY: https://www.kickstarter.com/projects/1492106834/407946890?ref=9ov821&token=37592c16
And now my warriors and seafarers let me tell you. The genius mind behind the game will join us at the Dice & Mystics Fringe Event. To us he is known as Marcin and we are delighted to have him!
We wish great success to his campaign!
Exciting times my fellow gamers!